Nerd Nite [EARLY EVENT]
SAT MAR 14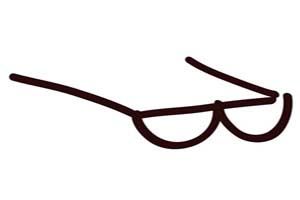 The Theft of Einstein's Brian by Matt Blitz
Albert Einstein needs no introduction. And, really, neither does his brain. But the story behind how his brain ended up in a cider box under a beer cooler in Wichita, Kansas sure does! Join us for a tale of thievery, two mason jars full of formaldehyde, and one brilliant mind.
Bio: Matt Blitz is the head of the Obscura Society DC and loves all of history's mysteries. He's written for Smithsonian, Atlas Obscura, Curbed, CNN, Nickelodeon, and Today I Found Out.
We Will Talk about You When You're Gone: Sinners, scoundrels and oddballs in Historic Congressional Cemetery by Rebecca Roberts
Situated on the far eastern end of Capitol Hill, Historic Congressional Cemetery has served as the burial ground for famous and infamous Washingtonians for 208 years. Beautiful, bizarre, and creepy in all the best ways, Congressional holds many stories (most of which are true) about the early citizens of Washington, DC. Tonight you'll hear about some of Congressional's more notorious residents, and why they share their final resting place with dogs and goats.
Bio: Rebecca Roberts has a day job at the Smithsonian, but nights and weekends you can find her hanging out with the dogs and humans, alive and dead, at Historic Congressional Cemetery, where she serves on the board. If you find the time to visit (while you're still vertical, of course) she gives a great tour.
Hans Holbein and the Renaissance Technology of Perspective by Alex Boxer
Hans Holbein's "The Ambassadors" is a beautiful Renaissance portrait—a portrait that happens to contain a mysterious image of a distorted skull. We'll present a mathematical analysis of the painting's optics to try to understand precisely how the illusion was made and what it all means.
Bio: Alex Boxer is a consultant in undersea technologies with a background in physics and the history of science. His love of curiosities both ancient and modern inspired him to answer the call and enlist as a Field Agent for the Obscura Society DC.