Nerd Nite [EARLY EVENT]
SAT JAN 10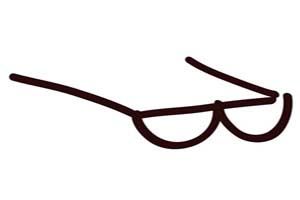 What's a fly got to do with last nights' chocolate martini, where are greentechies dreaming of hanging their hat and how is the Smithsonian coming to your house in the very near future? In the New Year, we are teching out with biologists, artists and greenies. Take a break from that resolution list and come get your think on while you get your drink on at Nerd Nite DC!
From Chocolate to Modern Medicine: Why You Should Love the Most Deadly Animal in the World By Shelah Morita
Ever think the world would be a better place without flies? Who needs mosquitoes anyway? Well, you do. Inspiring fear, disgust, and symbols of death and decay in literature and art, the diversity of body form and lifestyle in flies has been largely misrepresented by a few, common species. Shelah will show you how flies are anything but common, how to identify a 'true fly,' and why you should be thanking blood-sucking flies for that chocolate martini.
Bio: Shelah is a Policy Analyst for the White House Nanotechnology Initiative, but cut her teeth chasing flies across Africa with an insect net. She is also a research collaborator in the Department of Entomology at the Smithsonian Natural History Museum, where she studies fly evolution, insect systematics and blood-sucking pollinators.
Greener Tech By Lyle Solla-Yates
There's old stuff. There's crumbling stuff. There's wasteful stuff. And then there's asbestos. Much of our existing infrastructure is way out of date, both physically and chemically. Luckily, the emerging new world of green tech is showing us how to fix this infrastructure in innovative ways. Greentech uses renewable or degradable materials, or uses technologies derived from nature itself to do things like design "smart" roads and dams, more sustainable farms, and radically different forms of transportation, lighting and heating. Come learn about the amazing changes that are on the horizon courtesy of nature-inspired technology.
Bio: Lyle Solla-Yates (@LyleSollaYates) is a greentech and cycling enthusiast. Lyle works as a conservation technologist for The Nature Conservancy, the leading organization working in 35+ countries around the globe to protect the lands and waters that sustain all life. He lives in Charlottesville, Virginia with his wife, cat, and Nest brand learning thermostat.
How to 3D Print the Smithsonian or Die Trying By Vince Rossi and Adam Metallo
Vincent Rossi and Adam Metallo had dreams of pulling off the biggest Smithsonian heist in history, but rather than risking their lives, they chose to replicate iconic Smithsonian objects instead. The "Smithsonian Laser Cowboys" are now documenting iconic objects and scientific research sites worldwide using the latest 3D imaging and 3D printing techniques. Thanks to their work anyone in the world can now print out a glow in the dark Abraham Lincoln head! They'll take you on their journey of how and why they've now got 25 objects down, and how they're choosing from those 138 million more that are still to go.
Bio: Vince Rossi and Adam Metallo, the "Laser Cowboys of the Smithsonian" are the two 3D Program Officers of Smithsonian X 3D. They were recently seen at the White House, shockingly in business suits, to take a 3-D image of the president to do the first 3-D printed presidential bust. Both have arts backgrounds, worked in exhibits at the Smithsonian before going the 3-D route, and have a nasty habit of sneaking up on objects and specimens to digitize them.