Memory Tapes
SUN JUL 26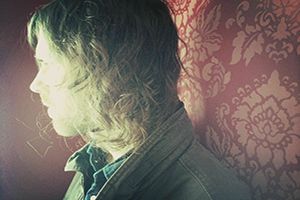 / OFFICIAL WEBSITE / TWITTER / FACEBOOK
Memory Tapes is the project of musician Dayve Hawk. Growing up in New Jersey, Hawk retreated into his obsession for music at an early age. He began playing drums at the age of nine. Inspired by his makeshift vinyl collection of The Beatles and David Bowie, he began writing songs—recording homespun guitar tunes on a toy karaoke machine. Over the next decade, he recorded hundreds of tracks alone in his parents' basement—never going to shows, never playing in bands, and rarely sharing the demos. After years of building synthesizers and recording tracks at home, while working the overnight shift at a grocery store, Hawk was convinced by fellow coworker Matt Maraldo to form the Philadelphia-based dance-punk act Hail Social in 2005. The band released two well-received albums and embarked on international tours, giving Hawk an exposure to youth culture and an expansive music scene he hadn't experienced outside of his insular home recordings.
Computer Magic
/ OFFICIAL WEBSITE / TWITTER / FACEBOOK
Computer Magic consists of Danielle "Danz" Johnson and is based out of Brooklyn, NY.
She was born and raised in the Catskills in upstate New York (in Woodridge, NY and Rock Hill, NY).
She moved to Chinatown in New York City to attend Hunter College.

During her attendance at Hunter College, she became a DJ at age 18, DJing various places in NYC at parties with Spencer Product, Sophia Lamar, Alex English, Denny Le Nimh.

In 2010 she moved to Tampa, FL to get away from city life. There, she taught herself how to make music and put up several EP's for free online under the moniker of Computer Magic.
Since then, Danz has released 8 EP's worldwide and 3 LP's in Japan.
Her first full length record produced by Claudius Mittendorfer will be released in Fall of 2015.


School Dance
/ OFFICIAL WEBSITE / TWITTER / FACEBOOK
School Dance indie-pop auteurs Sam Tremble and Allison Lorenzen met in an art store in Philadelphia on the predicted apocalypse of 2012. With sweet beats, luminous vibraphone, ethereal vocals and melodic synths, the duo conjure their dreamy pop sound. School Dance sounds like riding in the car with windows open and eyes closed on a warm summer day: exhilarating, beautiful and terrifying. Since their first show in 2013, they have written an album's worth of songs, toured the country and created a music video.