Nerd Nite [EARLY EVENT]
SAT FEB 13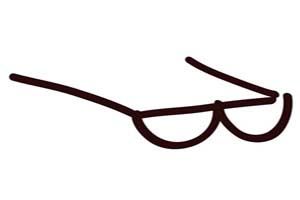 Let's Talk About Bird Sex, Baby by Josh Kiner
Sexual selection – that "special case" of Darwin's natural selection – explains the appearance and behavior of some of the most beautiful creatures in the natural world, as well as some of the less awe-inspiring. We'll go on a journey across the globe to discover the fascinating mating behaviors of several species of birds and the lengths to which researchers go to document them. Along the way, I hope to open your eyes to some particularly sexy beasts in our own back yards. And if we're lucky, we may get a glimpse at some rare mating behavior ourselves.

Bio: Josh – self-proclaimed bird nerd and resident of College Park, MD – recently completed his master's degree in biology at the University of Maryland. His graduate work took him "down under" to study the fascinating mating behavior of satin bowerbirds at a secluded field site in New South Wales. Josh's interest in birds and their sexual endeavors continues to occupy the majority of his attention despite having moved away from…Hey! Look! It's a brown creeper!

The Social Economics of the Birds and the Bees by Dan Coffing
Myriad surprising and interesting elements emerge when we start looking at human sexuality from a socialized and economic perspective. From "Date-onomics ", to hooking up to the "market value" of sex to Social Security, our 'private' matter, can and does have some very public effects. This talk will explore these topics through published research, videos, and audience participation, so that we can all gain a better understanding of the costs and benefits of this fun pastime that got us all here.

Bio: Dan Coffing, wearied of accumulating advance degrees, has been busy creating technology companies instead. He's also a DC-area native, outdoor enthusiast, entrepreneur, inventor, volunteer and collector of whimsical cultural artifacts.

Plenty of Fish in the Sea? by Heather Spence
Like the dating websites' name says, there are plenty of fish in the sea. But, this seems to be increasingly untrue, for both us and the fishies. For humans, finding love often involves complex online matchups, with dozens of different variables to satisfy our modern-day demands, resulting in few viable "fish" for any one person. Underwater, our oceanic brethren have it much easier, finding love with simple color patterns, displays, and even sound! However, as fisheries are exploited and habitats are destroyed, even marine life may have a harder time finding their true love. In this talk, we will eavesdrop on their courtships to understand how perhaps we can use their lessons to help ourselves find love too.

Bio: Heather is a marine biologist, musician, and founder of GRACIASS - a network for art-science collaborations to promote sustainability. For her doctorate in behavioral neuroscience she studied impacts of noise pollution on dolphins. When she isn't scuba diving coral reefs, she can be found consulting on video games and staying tuned for Mr. Right.