Astronautalis [EARLY SHOW]
SAT OCT 1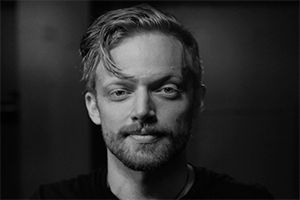 Having started in music over 20 years ago as a battle rapper, Astronautalis' roots are planted firmly in hip-hop. However, the sounds and styles throughout his discography are an animal not so easily caged. At any point, Astronautalis touches upon shoegaze-laced indie rock, pulsating electronic, swampy Southern-influenced blues, and more. He's worked with Grammy Award-winning producer John Congleton (Modest Mouse, Bill Callahan, St. Vincent), Justin Vernon (Bon Iver), Tegan Quin (Tegan & Sara), members of The Riverboat Gamblers, P.O.S. (Rhymesayers) and more to help craft his undeniably unique style.
Oxymorrons
/ FACEBOOK
Oxymorrons began as a collaboration between Queens-bred brothers, K.I. and Deee, who joined forces to cultivate a sound that modern music can no longer turn its back on. After years spent playing and touring with other groups the brothers decided it was time to set the New York scene ablaze with their sonic creations. The lineup expanded with the addition of staple drummer Matty Mayz, whose blistering talent along side bassist Joe Jordan and guitarist Adam November has become an intricate part of the bands live show. The genre-blending masterminds use their musical platform to speak for, and to, the rejected. Their message of embracing ones individuality resonates with their fellow underdogs.
The potent mixture of the bands sharp-witted lyrics and mesmerizing music has earned them a legion of loyal fans and inspired collaborations with Travie McCoy, Saba, Sam Gongol (Marian Hill), Maxine Ashley (Pharrell/I am OTHER) and Wynter Gordon. Oxymorrons caught attention with their undeniable artistry and found synergy in brand partnerships with RedBull, Converse, Rocawear, DeadBolt, Karmaloop, and Modify Watches. It's their captivating live show full of non-stop energy that has music lovers entranced. The band has played many notable festivals including SXSW, Firefly, AfroPunk, Funk Fest, CMJ and have shared the stage with dynamic acts like Lupe Fiasco, Common, Ludacris, Juicy J, Gym Class Heroes, Bruno Mars, Bad Rabbits, Rihanna, Salt N Pepa, Danny Brown, and more.
Oxymorrons are currently gearing up to release their new project, 'Complex But Basic,' in mid-2016 with indie label Tommy Boy Entertainment. They'll soon be unleashing an onslaught of ear-catching singles, imaginative music videos and taking their energetic live show on the road.
SEEZ MICS
Seez Mics earned his MC name during the late 1990's as a standard bearer in the DMV's exploding freestyle scene. As one of the youngest members in Freestyle Union, Washington DC's premier freestyle community, Seez Mics rapidly developed into a veteran of local open mics and battles during which he would quite literally seize every opportunity to rock the crowd.
By 2000, Seez Mics began to expand his focus on the improvised nature of freestyling to creating recorded albums and performing the material during local shows and national tours. As the front man for legendary indie-rap duo Educated Consumers, Seez Mics spent 2000 - 2014 opening shows in the DMV for acts like Atmosphere, Eyedea & Abilities, and Sage Francis.
Following two national tours with Eyedea & Abilities and the passing of his friend and mentor Eyedea, Seez Mics released his first solo album "Cruel Fuel" on Crushkill Recordings to critical acclaim: "What has Seez Mics done here, to me, the listener? I will tell you: He has shown me that he is capable (more than) of carrying a solo album (that is weird)." - Syffal.com
Seez will drop his next full-length solo LP via Strange Famous Records' new SFdigi imprint in 2017. Check out SeezMics.com for updates, music, videos, contact information, bad jokes, horrible fantasy football advice, and much more!