Devils Walk As Saints
THU SEP 1
all ages
ONLY $8 AT THE DOOR!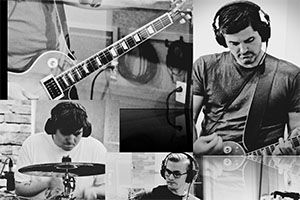 / OFFICIAL WEBSITE / TWITTER / FACEBOOK
Devils Walk As Saints began writing, recording, and playing their own brand of power rock in 2009. Based in Washington DC, the band released a 4 song self titled EP in 2010 and then a full length project titled"This City Will Burn" in 2013. The power rock trio, featuring Teagan O' Bar on bass, Peter Kehlenbrink on drums and David Zaidain on guitar and vocals, will return to Inner Ear studios this Fall to finish a full length follow up record while also playing live dates in DC and New York City. The release of their next record and follow up tour is slated for early 2017.
Famous for a Century
/ OFFICIAL WEBSITE / TWITTER / FACEBOOK