MO LOWDA and STOP LIGHT OBSERVATIONS
WED APR 5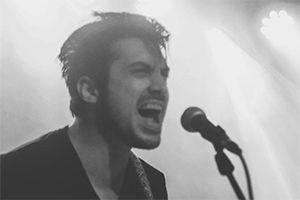 MO LOWDA
Known for their progressive song writing and energetic live performances, Mo Lowda & the Humble's beginnings were in the beer-soaked basements of Philadelphia. Following the release of their first full length album in 2013, the trio, consisting of Jordan Caiola, Shane Woods, and Nate Matulis began playing venues throughout the city. After experiencing the high of multiple sold out hometown shows, The Humble took their act on the road. 2015 was highlighted by shows throughout the country and plays at notable summer festivals such as Firefly. The band's 2016 sophomore release, 'Act Accordingly', is a short and sweet embodiment of the band's natural progression; refining their already formidable sound.
STOP LIGHT OBSERVATIONS
The roots of SLO stretch deep into childhood, when Cubby first began assembling the lineup as a middle schooler, but things didn't truly take off until the band released their acclaimed 2013 debut album, 'Radiation.' Metronome Charleston hailed their "emotive and elegant" songs, which blended arena-sized rock with undercurrents of hip-hop and folk, while the Charleston City Paper profiled their unexpected rise, which "took many in the music industry by surprise" as they went from relative unknowns to playing Bonnaroo and selling out Charleston's largest rock club, The Music Farm, in roughly a year. Since then, they've gone on to break the record for most consecutive sellouts at The Music Farm and perform live shows all across the country, including more standout festival sets from Firefly to Summerfest . Despite the rapid growth of their fanbase, though, the band had to deal with misplaced trust in music industry figures along with a series of setbacks and the accompanying disillusionment. They hit rock bottom at the end of a tour in Colorado, facing a depleted budget, no shows on the books, and the potential dissolution of the band.