Lincoln Durham
TUE MAY 23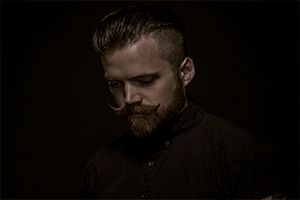 / OFFICIAL WEBSITE / TWITTER / FACEBOOK
Armed with old bastardized mid-century guitars, hand-me-down fiddles and banjos, home-made contraptions with just enough tension on a string to be considered an instrument and any random percussive item he can get his claws or hooves on, Lincoln Durham is an amped up Southern-Gothic Psycho-Blues Revival-Punk One-Man-Band preaching the good word of depravity. With driving guttural beats back-boning his growling instruments Lincoln births a sound that transcends genres while telling dark and raw tales that Mr. Poe would have blessed with his own tears.
Will Varley
/ OFFICIAL WEBSITE / TWITTER / FACEBOOK
Rambling folk singer Will Varley, who this year walked over 500 miles along England's south coast with a guitar on his back, is gearing up for the release of his third album next year. His last two received rave reviews from The Independent, fRoots & Q magazine and in February the 27 year old singer-songwriter was invited to open for Frank Turner, who described him as "One the best singer-songwriters in the UK."

His return from the walking tour saw tracks played on BBC Radio 2, 6 & XFM including mentions from Steve Lamacq, Communion Records show and Rob Da Bank. The summer saw Varley visit some of the country's finest music festivals, performing his fiery brand of contemporary folk songs from Kendal Calling to Cambridge Folk Festival and everywhere in between. He was also invited to play the BBC Introducing stage at 2014's Secret Garden Party.