Fuzzy Logic 7th Anniversary Show
SUN JAN 28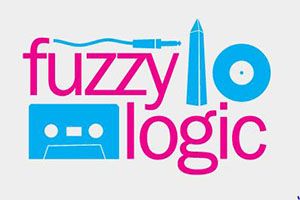 Pete International Airport
/ OFFICIAL WEBSITE / TWITTER / FACEBOOK
Pete International Airport is the brain child of Peter G. Holmström. It's name is borrowed from a song title by his other band, The Dandy Warhols. Pete International Airport's new album, Safer With The Wolves…, is a meticulously crafted psyche rock journey into the dark heart of electronica. The album's 11 tracks feature guest singers from like-minded allies such as: The Black Angels, Daydream Machine, Black Rebel Motorcycle Club, Dark Horses, Hopewell, and more, and was released by A Recordings in November. The live band consists of long-time collaborator Daniel Sparks, plus Tara Autovino and Jason Russo of Guiding Light.
Guiding Light
/ FACEBOOK
Guiding Light is a band/art duo comprised of Chuck Davis & Jason Sebastian Russo. The pair traveled the U.S. recording what would become their debut album, Guide the Lightning, in various studios, hotels, backyards, national parks & Walmart parking lots. The resulting LP is a vibey journey through dysfunctional America. Think David Lynch meets PJ Harvey meets Sparklehorse; featuring members of The Dandy Warhols, Mercury Rev, The Warlocks, My Jerusalem, Hopewell, Lita Ford, Michael Bolton, Donnie James Rio and more. "Guiding Light's debut is a mysterious, haunting trip, and one of the best melodic psych albums of the year"- Under The Radar
Venn
/ OFFICIAL WEBSITE / TWITTER / FACEBOOK
Venn is Jon Fetahaj, Holden Cihelka, and brothers Julian and Gabe Earle. After a year of playing shows and writing music, Venn launched in February 2017 with their self-titled EP featuring a danceable and addictive rhythm section underneath layers of guitars and dreamy, multi-dimensional production. In a live show equally blaring as it is fascinating, Venn performs with an undeniable energy. Fans of My Bloody Valentine, Slowdive, and Joy Division are invited to witness DC's loudest band.