Venray
SAT FEB 3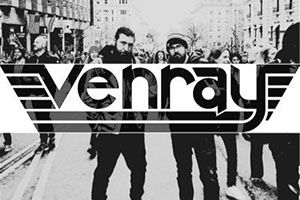 Venray is a two-piece indie/garage rock band from D.C. After playing together in several bands, the duo decided to embark on a pop-laden, minimalist endeavor focusing on catchy melodies, big hooks, and high energy. In November 2017, the band released their self-produced debut EP, 'Nobody's Listening', which has been described as "catchy af".
Babe Rage
Your friendly neighborhood alt-rock girl band!
Venus Milo
Moody indie rock / post-pop. Debut album, "Thanks & Apologies" on bandcamp for name your price! Enjoy the album for free or donate if you would like!