Dry Country
WED FEB 7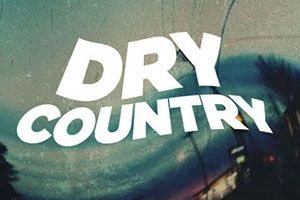 Formed in above-ground Washington, DC, Dry Country now resides in a storage unit safely sunken several stories beneath the city surface. When the nuclear apocalypse comes, they'll still be plucking along, honing their brand of guitar-driven indie rock. All life as we know it may be extinguished, but at least our post-apocalyptic hellscape will be scored with punchy guitar riffs and slack grooves.
Ambulance Angels
VVOVVEE
/ FACEBOOK
VVOVVEE is a Washington D.C. based music collective consisting of Dave Mann (vocals/bass) and Brian Moran (drums) who have a rotating cast of musicians as their backdrop to any given performance.
Mann draws his inspiration from artists such as the Talking Heads, CAN, LCD Soundsystem, David Bowie and many more.
Mann and Moran have played and toured together in numerous projects over the last 10+ years, including comprising the rhythm section of Mittenfields, a DC based band that broke up after 8 years, in 2015.