In Tall Buildings
WED MAR 28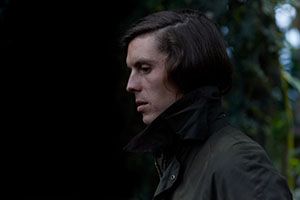 / OFFICIAL WEBSITE / TWITTER / FACEBOOK
Akinetic, the new album from Chicago songwriter and multi-instrumentalist Erik Hall's one-man polymathic project In Tall Buildings sees its creator plunge headlong into allegories of communication, loss, impulse, vice, and mass-denialism. With the addition of producer and engineer Brian Deck (Modest Mouse, Iron & Wine) Hall crashes through the aforementioned subject matter with brightness and lucidity, yielding his most intelligent and focused songwriting yet. Working out of his house with Deck in Pilsen, Chicago, Hall's efforts yield ten tracks of spacious and textured handmade pop, comprising one of the most sharply written and deftly recorded home-studio albums in memory.
Due out March 2nd 2018 on Western Vinyl, Akinetic could not have transpired in any other time. Since his 2015 LP, Driver, Erik Hall has produced records for ambient artist Justin Walter and labelmates Lean Year, all while touring perpetually and sowing the seeds for his own new album. Where his previous titles were natural documents of his musicianship and songcraft, Akinetic arose from deliberate intent to write in concrete pop forms, lyrically informed by what he observed of modern culture, namely its fixation on technology-driven pseudo-progress at the cost of direct communication. "Rather than merely dwell in an inviting musical bed," Hall states, "I wanted to write songs with intentionality that would more directly declare themselves to a listener instead of just passively inviting them in.
The Effects
/ OFFICIAL WEBSITE / TWITTER / FACEBOOK
Formed in Washington, D.C. in January of 2014, the EFFECTS are Devin Ocampo, Matthew Dowling, and David Rich.
A multi-instrumentalist, Ocampo is a former member of the bands Faraquet, Medications, Smart Went Crazy, and Deathfix, all of whom released music on Dischord. He has also toured and recorded with Mary Timony, Beauty Pill, and J. Robbins.
Dowling was the bassist and co-leader of Deleted Scenes, while Rich was the drummer in the instrumental group, Buildings. Both released music on the experimental-minded (and now defunct) local record label, Sockets.
Devin met both Matt and David years before and while there had been talk of a possible collaboration everyone had their own projects at the time. However, by 2014 all were between bands and it finally made sense to get together and start something new.
For the trio, playing together was a nice change in routine. It was a new configuration of musicians, rather than a recombination of old friends and former bandmates, which happens regularly in the close-knit music scene of Washington D.C. Matt and David offered a fresh perspective and (possibly) gave the Devin a nudge out of his comfort zone.
Since then, the EFFECTS have performed sporadically throughout the East Coast and digitally released four two-song singles. Their full-length debut, Eyes to the Light, will be out this fall on Dischord.